Meet the Refund Policy Requirements
You should have used the game or app for less than two hours in total.
You should request the refund within 14 days of purchase.
Requesting a Refund
The process of requesting a refund is relatively simple with the use of the Meta mobile app.
1. Go to the Oculus mobile app
2. Click on the "Settings" tab.
3. Click on the "Purchase history"
4. Locate the game you want to refund and click on the three dots next to it.
5. Click on "Request a refund."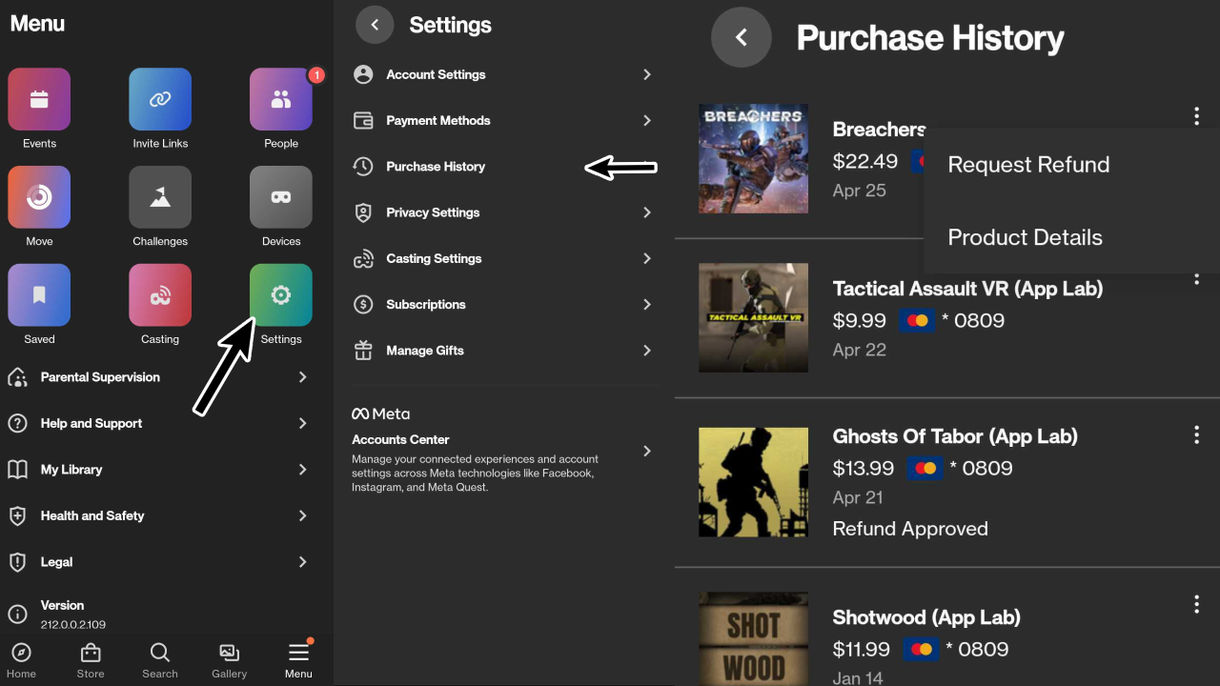 It's important to note that refunds can take up to five business days to process. Once the refund has been processed, the game will be removed from your library, and the purchase price will be refunded to your original payment method.
Refunding a Meta Quest 2 App Lab game is a straightforward process as long as you meet the requirements. If you're not sure if you're eligible for a refund or need further assistance, you can contact Oculus support for help. Remember to read reviews and do your research before purchasing a game to avoid the need for a refund in the first place. Happy gaming!