Problem
The Oculus Quest 2 continues to be one of the most popular VR headsets available, thanks to its affordability. Whether you prefer playing games in standalone mode or connecting them to a VR-ready PC for a vast library of PC VR games, the Quest 2 offers versatility and enjoyable experiences. However, one of the challenges I faced with the Quest 2 was keeping track of its whereabouts and locating the controllers. They often ended up in different places around the house. It always frustrating to discover that at least one of them had run out of battery power, necessitating a recharge before a gaming session. This is where the KIWI Design Charging Dock comes into play—it serves as a new home for your Quest 2, keeping all your gear in one place while ensuring they are fully charged when you need them.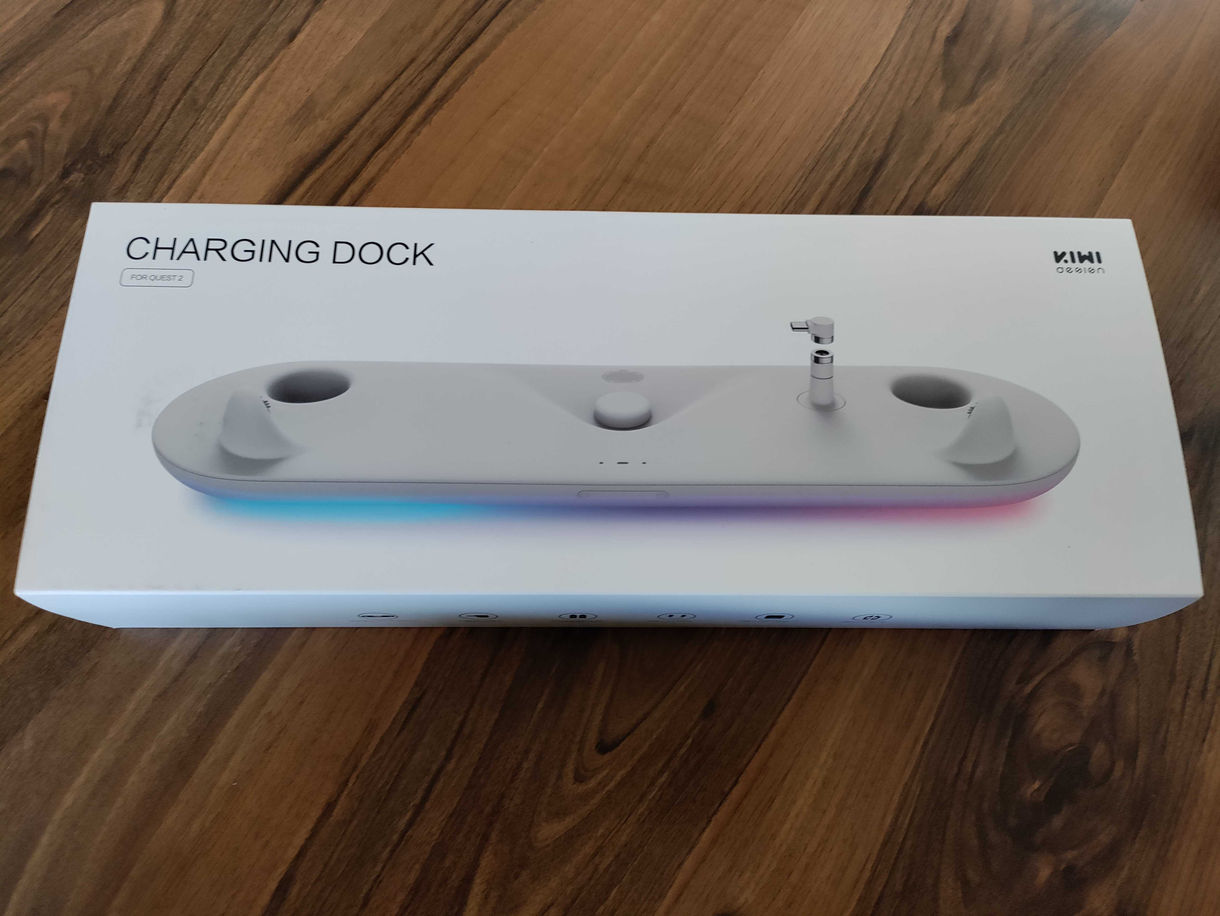 Setup
The charging dock comes with a base dock, two rechargeable batteries for the controllers, two new controller covers, and a headset adapter for charging. Setting it up is a breeze: simply replace the batteries in your controllers with the included rechargeable ones, attach the new controller covers, and plug the USB adapter into the headset. Once set up, you can bid farewell to worries about charging your headset or controllers again. They will always be ready for action in their dedicated charging home.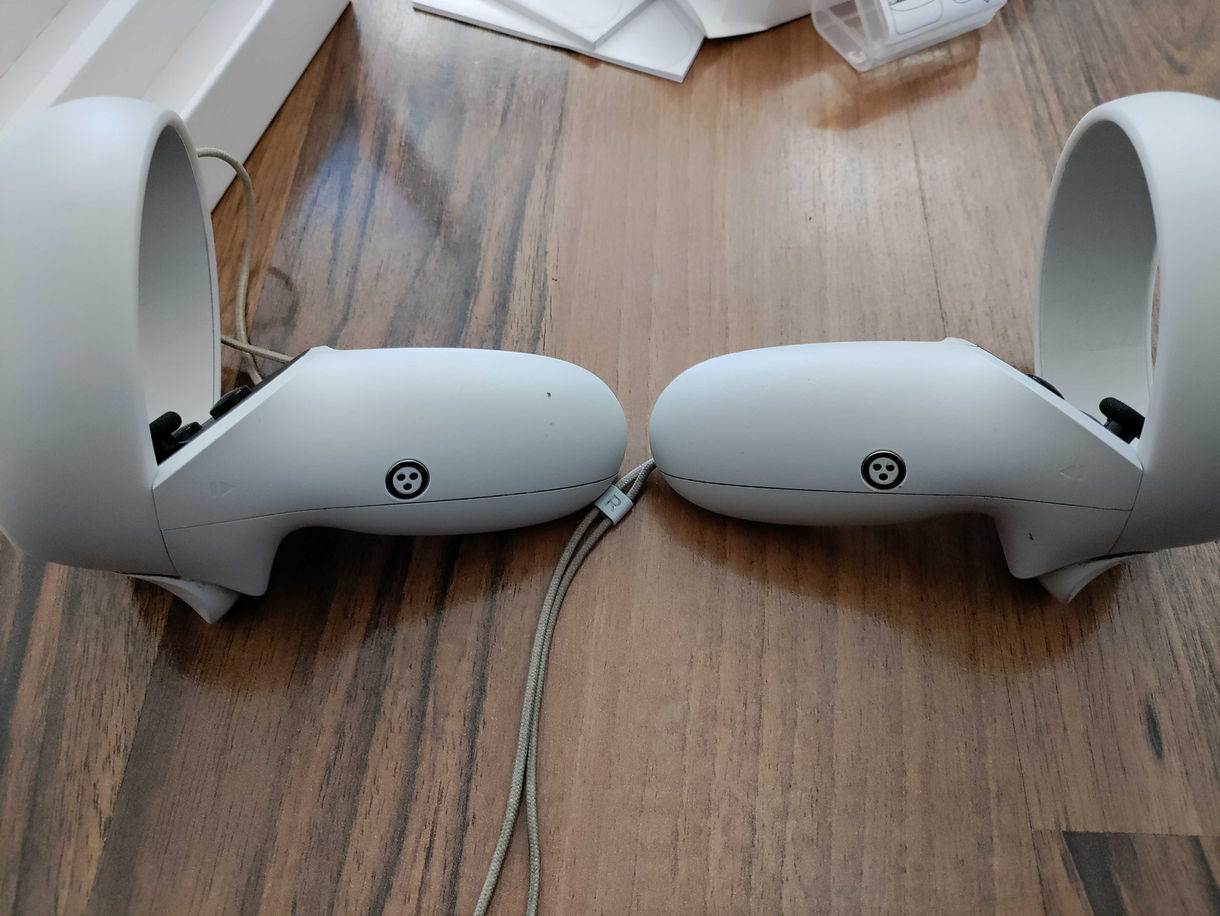 Features
The base charging station features magnetic connectors, making it effortless to connect and securely hold the headset and controllers in place. Additionally, the dock boasts a stylish design that will complement your living room aesthetics, complete with RGB lights on the bottom that offer various lighting modes, if that's your thing. Furthermore, the charger itself is quite speedy, capable of fully charging your headset from 0 to 100% in approximately three hours.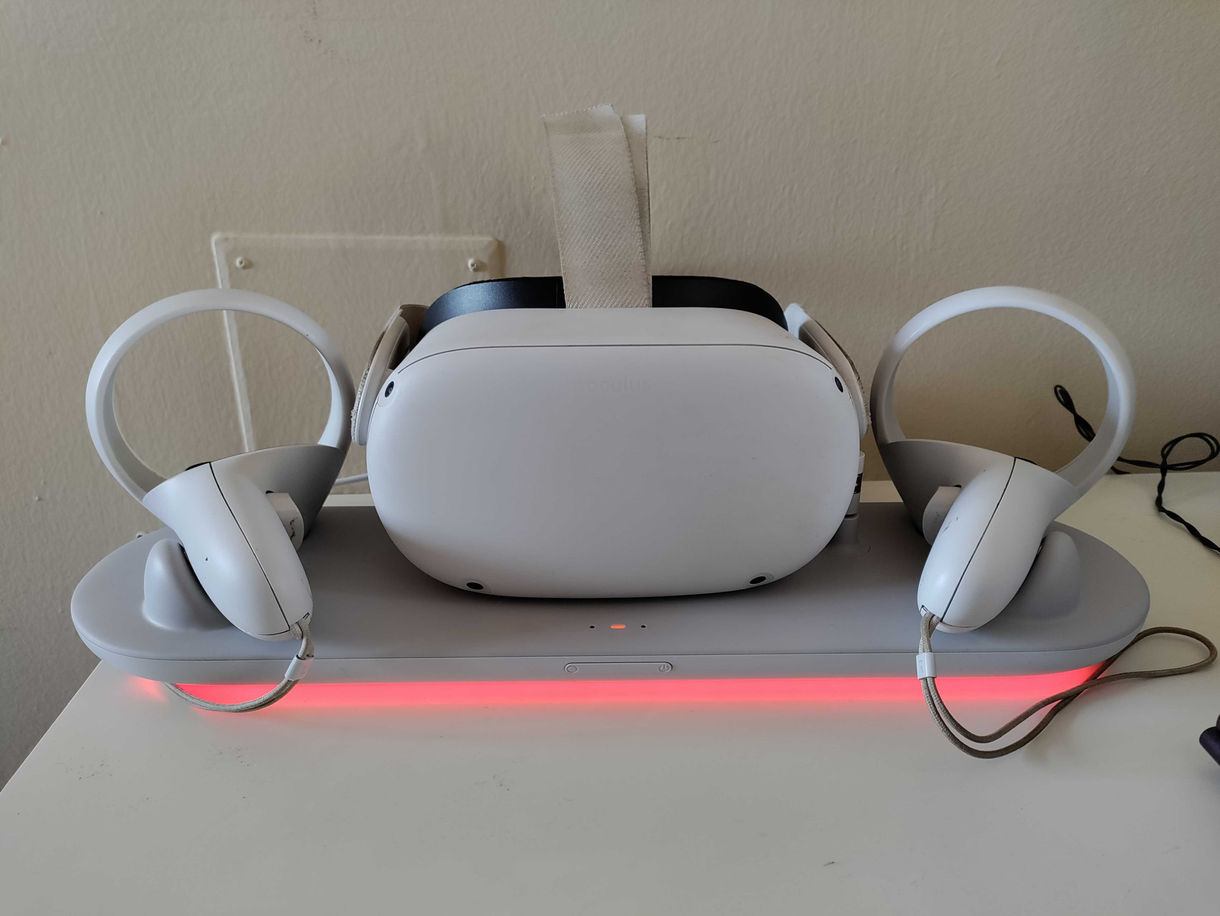 Verdict
In conclusion, if you're looking to enhance your Quest 2 experience and ensure that it is always charged up and ready to go, the KIWI Design Charging Dock is an excellent option. It eliminates the hassle of constantly searching for your headset and controllers while ensuring they are always powered up. At a price of $99, it's a worthwhile investment for anyone seeking to streamline their VR gaming setup. If this sounds like something you need in your life, you can order one yourself directly on the KIWI Design website. Review unit was provided to us by KIWI Design.