You have a variety of tools available, all trimmers, razors, differently colored spray cans, and of course a hair grower. Shaving mechanics feel satisfying and it's reasonably accurate. You will occasionally miss some spots but that's part of the fun. Don't worry, your clients don't mind messed-up pink eyebrows that much. The game features very nice colorful cartoon graphics that gives it a light-hearted feel so you don't take your job too seriously.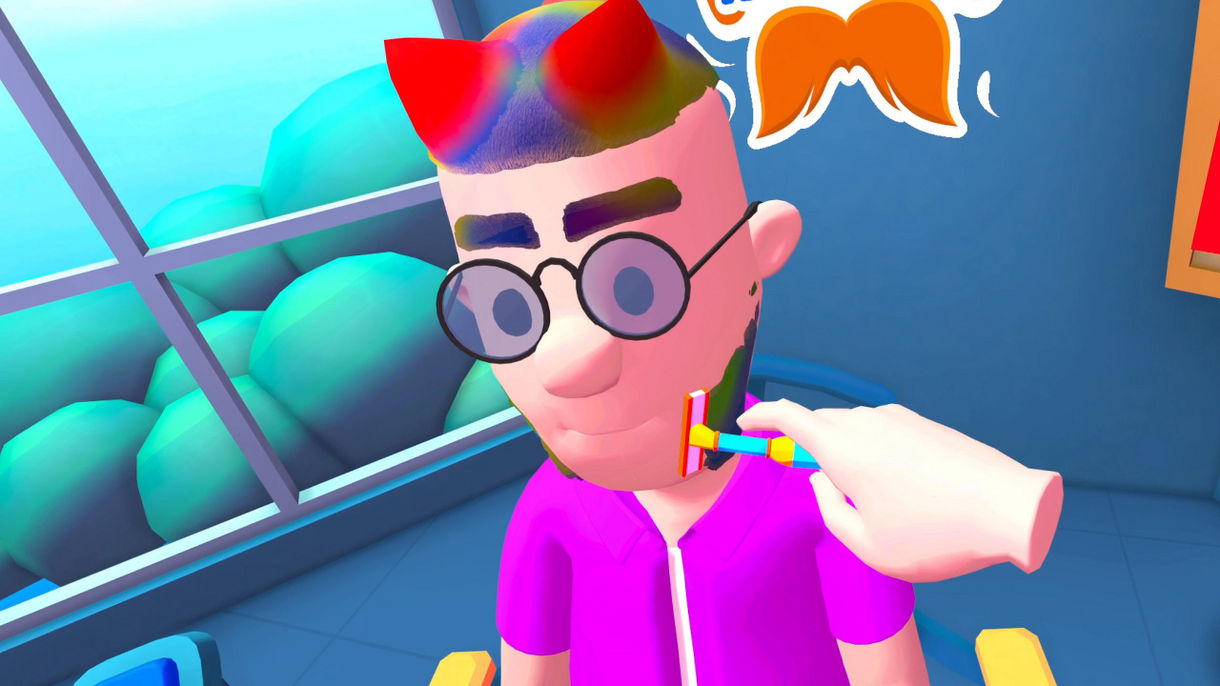 The game starts with the client giving you a picture of the desired look. Your job is to cut color and style the client's hair, beard, or eyebrows. Hairstyles will get crazier with every new customer. After you are finished you will get ranked with a maximum of 3 stars depending on how accurate you did your job.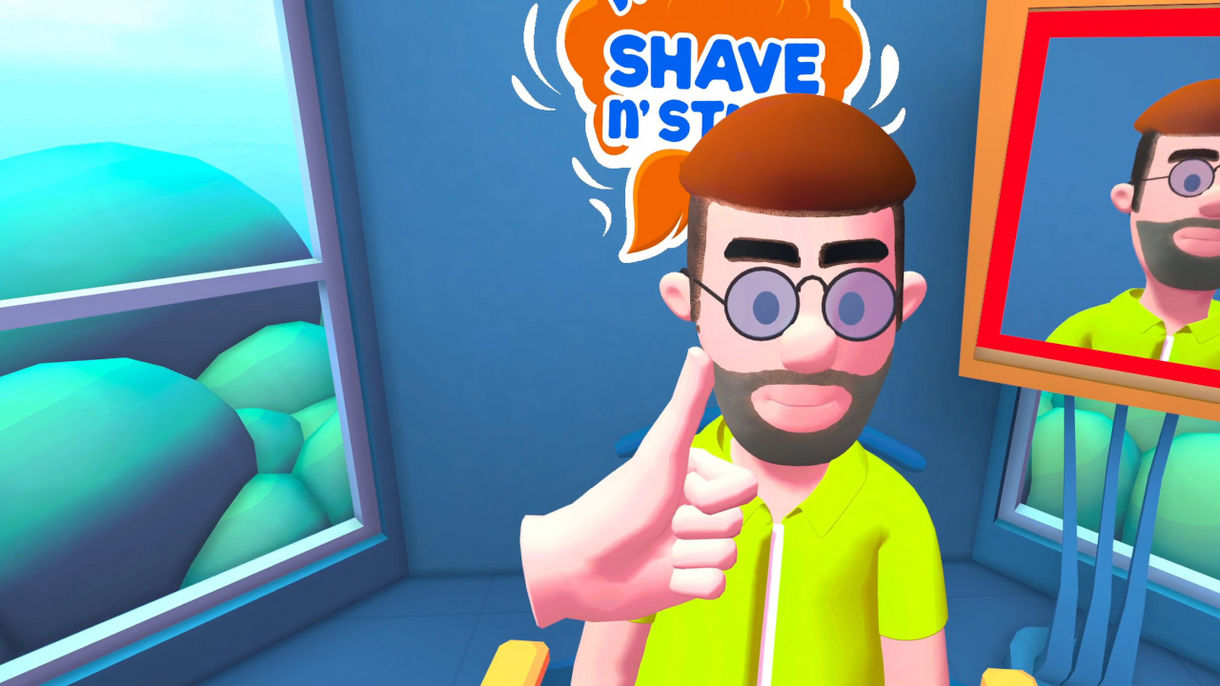 The game is missing some features like progression, the campaign, and unlocks that would make it worth coming back to. It's still released as Beta, so devs will hopefully add all these features in future updates. Still, it's a very cool free game that you can try now on App Lab.