With Toy Monsters VR, players will be able to defend their home against invading monsters using an arsenal of toys. The game features 20 challenging levels, each with its own set of unique monsters and toy defenders. As players progress, they'll unlock new toys with special powers and be able to enhance their arsenal with magical potions and crystal power.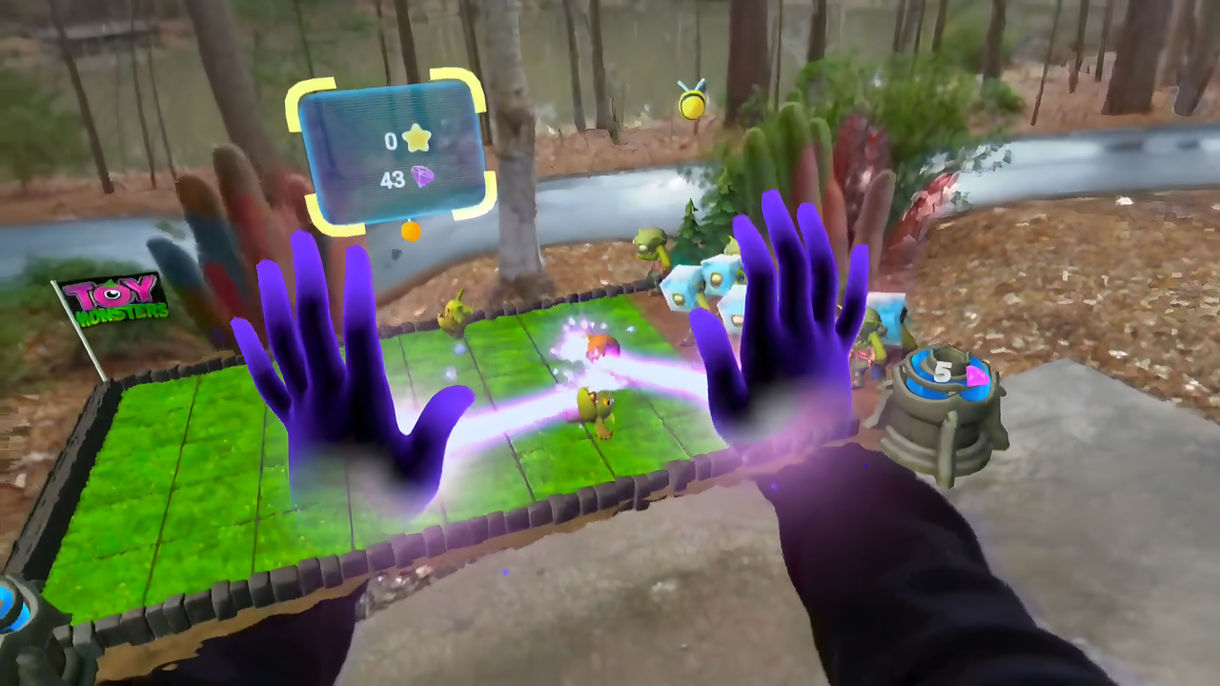 But what sets Toy Monsters VR apart from other VR games is its emphasis on playfulness and interactivity. Everything in the game is interactive, from picking up and throwing objects to burning monsters with flamethrowing fingers. The developers aimed to push the boundaries of what's possible with current hand tracking technology and have succeeded in creating a truly immersive experience.
Players can choose to play the game in their real environment or in a virtual living room, and can easily place the game anywhere in their environment. Toy Monsters VR supports both hand tracking and controllers, so players can switch between the two at any time. Get ready to turn your table into an interactive battlefield and experience the playful interactions and challenging levels of Toy Monsters VR when it launches on the Meta Quest Store on March 30, 2023.

The game releases exclusively on Meta Quest 2 on March 30, 2023 and you can get Toy Monsters VR on AppLab for 4.99$ now.